The Art of Dying – A Christian Alternative to Euthanasia. Archbishop Julian Porteus. His interview on Cradio, Tasmania. https://cradio.org.au/shows-and-audio/exclusive-to-cradio/q-a/art-dying-christian-alternative-euthanasia/#comment-152750
A Christian response to the Archbishop from Ian Wood.
I urge the Archbishop and his listeners on Cradio  to take the time to view two contrasting deaths, from the many I have on file.
The assisted death of John Shields in Canada. "At his own wake" https://www.nytimes.com/2017/05/25/world/canada/euthanasia-bill-john-shields-death.html
A fascinating depiction of how John, raised in a Catholic family, was ordained as a priest, but left the Church after being barred from preaching when he challenged the church opposition to birth control. Read about John's life as a social worker, his diagnosis with terminal neuropathy and then his advocacy for Medical Assistance in Dying, and using that choice at the end.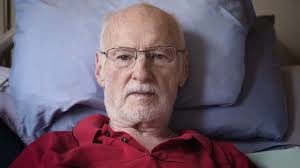 John Shields says goodbye to friends and family at his own 'Irish wake'
Please compare John's death with that of Flora Lormier from Multiple Sclerosis.
https://www.mirror.co.uk/news/uk-news/help-die-family-release-heartbreaking-9614060#ICID=sharebar_facebook
Flora became paralysed from the neck down as her MS progressed.  Her daughter Tracey Taylor posted these photos on a Facebook page and in media such as the Mirror, UK, in the hope it would alert MPs to the futile horrific suffering endured by some people as they die.
Warning: disturbing images….. Continue reading