The Art of Dying – A Christian Alternative to Euthanasia. Archbishop Julian Porteus. His interview on Cradio, Tasmania. https://cradio.org.au/shows-and-audio/exclusive-to-cradio/q-a/art-dying-christian-alternative-euthanasia/#comment-152750
A Christian response to the Archbishop from Ian Wood.
I urge the Archbishop and his listeners on Cradio  to take the time to view two contrasting deaths, from the many I have on file.
The assisted death of John Shields in Canada. "At his own wake" https://www.nytimes.com/2017/05/25/world/canada/euthanasia-bill-john-shields-death.html
A fascinating depiction of how John, raised in a Catholic family, was ordained as a priest, but left the Church after being barred from preaching when he challenged the church opposition to birth control. Read about John's life as a social worker, his diagnosis with terminal neuropathy and then his advocacy for Medical Assistance in Dying, and using that choice at the end.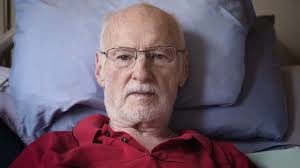 John Shields says goodbye to friends and family at his own 'Irish wake'
Please compare John's death with that of Flora Lormier from Multiple Sclerosis.
https://www.mirror.co.uk/news/uk-news/help-die-family-release-heartbreaking-9614060#ICID=sharebar_facebook
Flora became paralysed from the neck down as her MS progressed.  Her daughter Tracey Taylor posted these photos on a Facebook page and in media such as the Mirror, UK, in the hope it would alert MPs to the futile horrific suffering endured by some people as they die.
Warning: disturbing images…..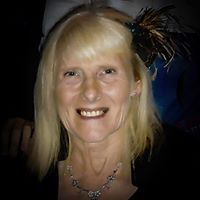 Flora before her illness.
"She was like a prisoner of war in a concentration camp"
Yes, Archbishop, as you state, there have been advances in palliative care, but their own data clearly shows that as many as 1 in 6 patients in the terminal stage of their terminal illness report moderate to severe distress from pain and breathing problems. In jurisdictions with Assisted Dying choice, two facts become clear – 1) palliative care improves and 2) assisted dying choice is not an either/or with palliative care but simply another compassionate end-of-life option.
A terminal patient is, by definition, going to die. Voluntary Assisted Dying is not a choice between life and death, but gives an alternative way of dying for the patient to consider. Those who view voluntary euthanasia and assisted dying as against their beliefs simply do not go through the rigorous process of requesting this assistance!
[Voluntary] euthanasia or an assisted death does not deny the person the opportunity to say farewell, as the Archbishop suggests. If anything the opposite is correct – knowing when you are to have that assistance gives the time to say goodbye to friends, make amends for family problems or disagreements, etc – time that may not be possible if you are hooked up to machines as you die, or in that last resort of palliative care when all else fails, put into a coma with terminal sedation until you dehydrate or starve to death!
The real problem arises when various church hierarchy use their adherence to church doctrine and dogma to override and deny the majority of Australian Christians THEIR CHOICE to follow what they believe is a true final act of love and compassion.
Desmond Tutu, renowned Archbishop Emeritus of Capetown, advocates this choice here >  https://christiansforvad.org.au/archbishop-desmond-tutu-gives-his-blessing-to-the-voluntary-assisted-dying-campaign-in-australia/#more-371
I am very happy to discuss this issue further with the Archbishop and folk on Cradio, Tasmania, but for now leave them with the words of Governor Brown of California. Gov. Brown, who had trained as a Jesuit and is a committed Catholic, and had this to say when signing the California Voluntary Assisted Dying legislation. "In the end, I was left to reflect on what I would want in the face of my own death.  I do not know what I would do if I were dying in prolonged and excruciating pain. I am certain, however, that it would be a comfort to be able to consider the options afforded by this bill. And I wouldn't deny that right to others."
Ian Wood
National Coordinator and Spokesperson
Christians Supporting Choice for Voluntary Euthanasia