A time to die? Why I believe in the right to choose
by Revd Canon Rosie Harper UK  
"Don't tell me that the time of someone's death is purely God's business. That at the moment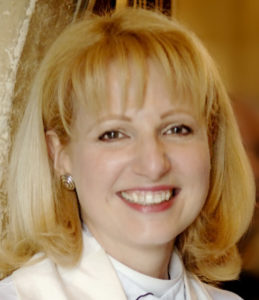 when all a human soul wants is for it to end, God stands at the end of the bed and says: 'No my child, it is my will that you suffer just a few more days.'"………
It's the beginning of a new year and the script is that we talk about hope. It was a challenging 2017 but things will be OK. New opportunities, fresh blessings, more love and more joy.
So why am I wanting to talk about death? Well, it's personal and also professional.
It's personal because I have just booked flights back to Switzerland to go to the funeral of my much loved uncle Albin. He died two days before Christmas, aged 82, gently and peacefully with his family around him. About six years ago his younger brother Otto also died peacefully with his family around him. The difference was that Albin died of old age and dementia, Otto died of a nasty aggressive brain tumour. Albin died 'naturally'. Otto, being Swiss, was able to request and receive the help he needed to die in a dignified and pain-free peaceful way. This merciful intervention in no way changed the fact of his death, and even now the sorrow is hard to bear, but it did cut short the last bitter agonies of the manner of his dying.
It is professional because in the parish where I work there are a lot of funerals. Mostly the bereaved tell me of the immense kindness of all around; family and friends, doctors and nurses. They tell of the shock of sudden unexpected death and also the oblique conversations about the use of morphine. They also sometimes tell me of bad deaths. Deaths where there is no way of giving the dying person their final wish: 'Please, dear God, please help me to die.'
Don't tell me that the time of someone's death is purely God's business. That at the moment when all a human soul wants is for it to end, God stands at the end of the bed and says: 'No my child, it is my will that you suffer just a few more days.'
That is pure fatalism and superstition. Even people who would use language such as 'God has a plan for your life' don't actually mean that everything that happens to them from birth to death is controlled. Of course not. We rejoice in our free will, even in the knowledge that we risk misusing it. That's part of the deal. Our conception is a risk. We may be born to loving parents, or our mother might have been kidnapped and raped. The will of God? Throughout our lives we make choices and many of them are life and death choices. To smoke or drink or over-eat. To enjoy extreme sports, to ride a motorbike. For all those things we choose and we also take responsibility.
When our lives are nearing the end there are now many societies where that degree of both choice and responsibility remains. That is not the case in the UK.
Just when you might think we need our freedom the most, the medical profession, by law, takes it away from us. Just when you might think that God would most honour the freedom he has given us, the Christian community takes it away from us.
I'm with Hans Küng. If the time comes, and it is necessary for me, I would find it a fulfilment of my life of faith to be able to say to God: 'Loving Father, I thank you for the most wonderful gift of life. The burden of it is now too much for me to bear and so with every ounce of love and gratitude I can muster I give it back to you.'
Rev Canon Rosie Harper is chaplain to the Bishop of Buckingham and a member of the Church of England's General Synod.
This article appears on ViaMedia News. in ChristianToday and the Dignity in Dying UK Facebook page.     Thu 4 Jan 2018
It is published here with permission and a photo supplied by the author.
Ian Wood Comment: An excellent article that outlines what a majority of Christians believe is true Christian compassion!